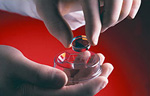 For over 25 years Empire West Inc. has been proud to manufacture the finest packaging available for the precision optics industry. These state-of-the-art optics containers precisely and securely suspend high-value optics on their bevels only, never touching the sensitive optical surfaces.
Made exclusively from clear, glycol-modified polyethylene terephthalate (PET-G), Empire West's Safe-Guard optics packaging containers are designed for durability and impact resistance, providing the best protection available for high-value optics.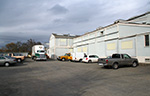 Located in Graton, California, just an hour north of the Golden Gate Bridge, Empire West prides itself on supporting its community, being a good workplace for its employees, and providing great products and service for its customers.